Angela Beaver – Owner & Lead Instructor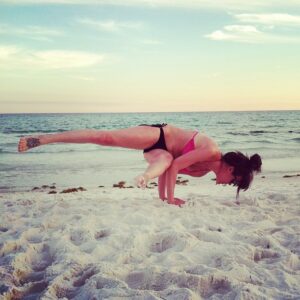 Angela's classes are a healthy, playful balance of  effort (Sthira) and ease (sukha) . She teaches classic Hatha Yoga with a focus on Vinyasa flow.
A Few Words From the Teacher – Angela Beaver-Harris:
Private Yoga Lessons in Atlanta, GA:
"I'm a certified yoga instructor, my training is in classic Hatha yoga with a strong focus on Vinyasa flow. A classical form of yoga, Hatha is a very adaptable form of yoga, whether you are looking to get an intense work out or looking for a more relaxing and meditative session. I incorporate pranayama (breathwork), motivation, creativity, guided alignment instruction, meditation and of course fun! into each of my classes."
Current Yoga Class Offerings:
Yoga Basics
Gentle Flow
Restorative
Power Yoga
All levels
Check out Angela's Full Atlanta Yoga Class Schedule!!
Check out Angela's personal site Angela Beaver Yoga
Contact An Atlanta Yoga Instructor:
Contact our amazing Midtown Atlanta yoga teachers today to start your path to peace and relaxation through yoga!
678.984.8623 | info@atlantayogainstructor.com | Find us on Facebook